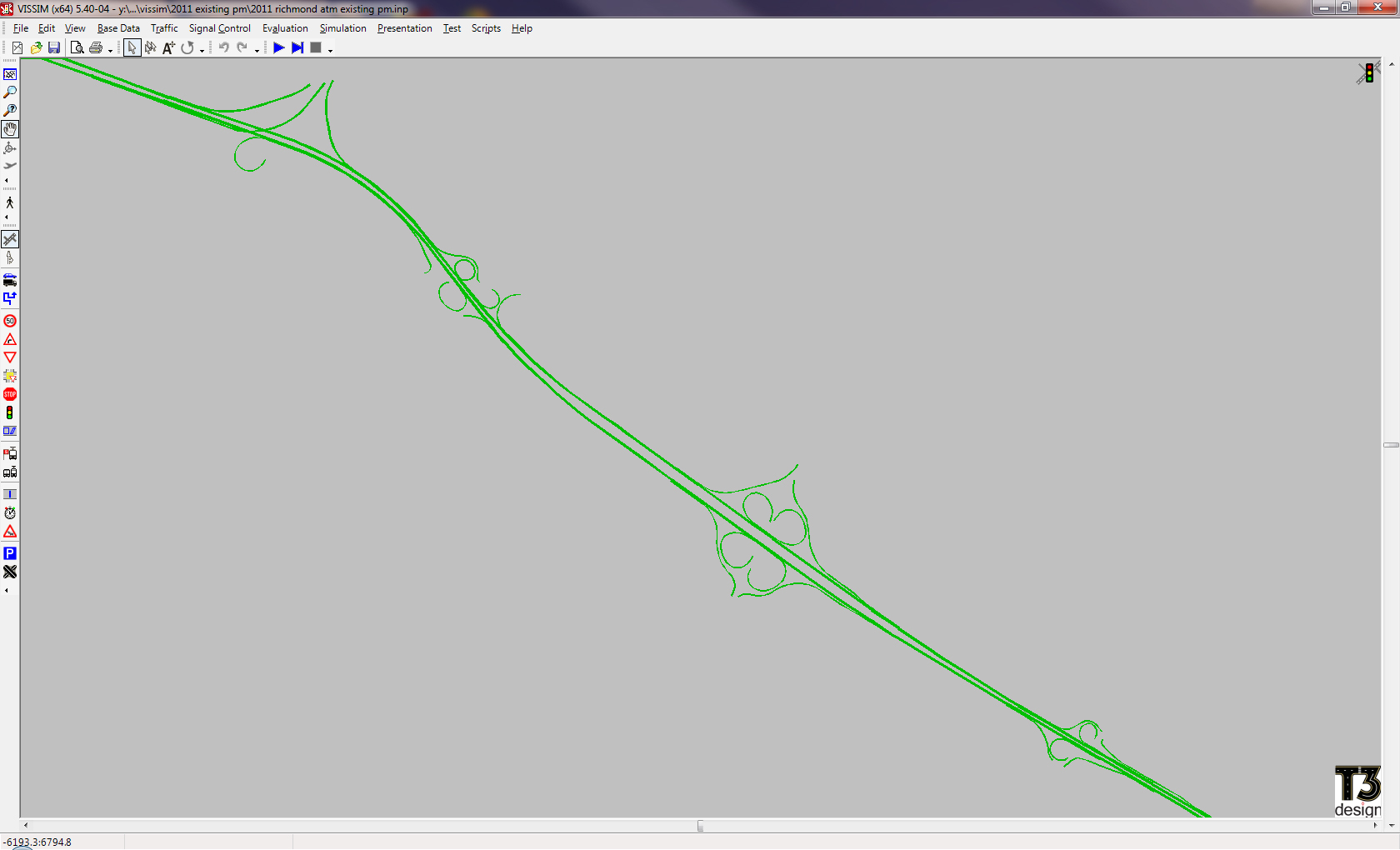 Project Location: Richmond, VA
Description of Project: Planning study to identify mid-term mitigation measures to improve safety and reduce congestion on the interstate system in the greater Richmond area. Measures may include reconstruction of ramps, addition of auxiliary lanes, improvements to or addition of acceleration/deceleration lanes, ramp metering, CCTV, lane control, or other advance transportation management system improvements.
T3D's Role in Project: Prepare traffic forecast. Provide base VISSIM micro-simulation model, GIS mapping and cost/benefit of recommended mitigation measures for the following study limits.
I-95, from north of the Atlee-Elmont interchange to north of the Maury Street interchange,
I-64, from west of the RT-288 interchange to the Bottom Bridge interchange,
I-295, from the I-64 interchange (Short Pump) to the I-95 interchange, and
I-195, from I-64 to I-95.
Back to Planning Services